EHPC Communication and Information Sharing Exercise May 4th 2023
I
https://terms.ncem.gov/TRS/courseDesc.do?sourcePage=courseSearch&cofId=147490
Spring Hurricane Radio Communication and Information Sharing Exercise
EHPC is hosting the annual Hurricane and Information Sharing Exercise. This exercise will by a hybrid consisting of virtual and in-person participation. Radio communication drills along with information sharing platforms will be exercised to prepare for the 2023 hurricane season. Equipment readiness and PACE planning will be a major component of the exercise. Communication Unit PTB (Position Task Book) signing will be available to in-person participants only. Special circumstances will be allowed for virtual players with appropriate credentialed personnel in evaluators. This is a HSEEP compliant exercise and will be available for EMPG credit.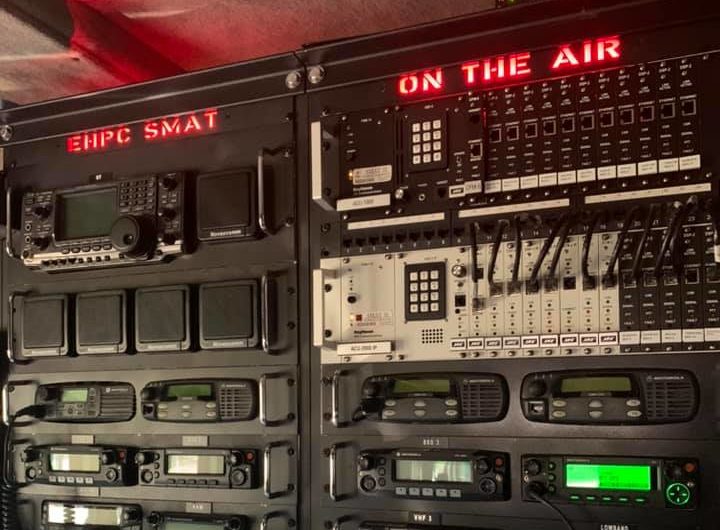 The following disciplines are encouraged to participate:
Public Safety Agencies (Fire, Law, EMS, PSAPs)
Healthcare facility Emergency Managers (Other healthcare is welcomed to participate)
Auxiliary Communications
Summary of participation areas:
Online (Virtual option)-
Participants can work in the comfort of their home base and work through a MSEL (Master Scenario Event List) of tasks to complete during the exercise. The participant can work at their own pace and submit required deliverables through the course of the exercise. Exercise facilitators will be available to assist for challenges encountered.
On-site (EHPC Regional Operations Center)-
This option is available to teams with MCV (Mobile Communication Vehicles). EHPC will offer an exercise area for MCVs to participate in person at the Regional Operations Center. Space is somewhat limited, so this option must be coordinated ahead of the exercise with the Exercise Director. If your agency wishes to report on-site, please contact the exercise POC.
Specialized assignment (Downrange mobilization / selected teams)-
Teams wishing to deploy downrange to a chosen target or facility will be available. Teams can exercise setting up and testing of COMU related items in an austere environment. If you team or agency is interested in this option, please contact the Exercise Director for planning arrangements. If your agency wishes to deploy to a pre-determined location, please contact the Exercise POC.
Additional information will be available here:
This exercise is open statewide to all emergency services partners and Auxiliary Communication personnel
This exercise is HSEEP complaint and will count for credit for agencies wishing EMPG credit
The EHPC COMMEX series is an essential step toward increasing and improving communications interoperability throughout North Carolina in preparation for future catastrophic incidents. The success of this exercise was based on the knowledge shared and lessons learned during the exercise and associated discussions.